Trouvez votre prochaine opportunité !
En tant que specialiste du recrutement Microsoft et BIG DATA, nous travaillons avec les meilleurs partenaires microsoft et end users Cela nous donne une vue unique sur le paysage du recrutement Microsoft, BI/ Big data& IA nous permettant de vous proposer l'ensemble des emplois permanents ou contractuels disponibles à tout moment.

CREATEUR DE SOLUTIONS EN RECRUTEMENT!
Vous souhaitez travailler avec les partenaires les plus attractifs du marché, entreprises de services du numérique,  éditeurs, PME etoù grands comptes utilisateurs des solutions Microsoft  N'attendez plus et contactez-nous !
Curieux de comprendre qui vous êtes, d'examiner votre plan de carrière, d'accroître votre potentiel… Notre volonté est d'être présent à vos côtés, dans toutes les étapes du processus de recrutement. Puisque votre épanouissement professionnel et l'atteinte de vos objectifs  nous sont très importants
It is important for us to understand your daily life and to speak the same "language" as you in order to provide you with offers perfectly suited to your profile. 
Mastery of the MICROSOFT and/or BI environment
Reactivity in all the tasks that we carry out for you
Available to help you in all stages of your research
Absolute discretion in our approach and our exchanges
We are in daily contact with the Microsoft community, posting all recruitment announcements related to Microsoft and BI technologies. Microsoft and/or BI professions offer many opportunities, which we make available to candidates every day.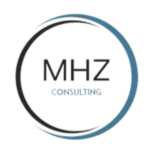 MHZ-CONSULTING
Créateur de votre solution en recrutement !